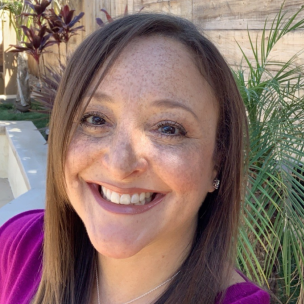 Hey! I'm Ashley and I'm so glad you're here. I love to travel throughout Southern & Central California, among other states in the US. I hope to add more international travel to my resume in the coming years.
Here, I'll be sharing my adventures, tips and tricks for travel, lifestyle hacks, home décor and organization tips, time saving recipes for busy parents and more.
10 Fun facts About me
I'm a native Californian. I was born in Hollywood and raised in Westlake Village.
I just celebrated my 25th wedding anniversary.
I met my husband in 1995 and found out we went to the same high school shortly after we started dating. (We did not know each other!)
The only car I've ever wanted is a convertible. I'm still working on that.
My favorite color is RED, which is the color I want my convertible to be, of course!
I'm an empath, so I feed off of other people's energy and can often tell when someone is sad, angry, irritated, happy, ecstatic and any other emotion they may be feeling. It can be a blessing, but it's also very exhausting.
I'm an only child. However, people tell me, I'm not a "normal" only child. I share everything except for my french fries!
My son was born at 27 weeks gestation and weighed only 1 lb. 9 oz.
I hope to someday start a non-profit to benefit NICU babies & their parents.
I can recite all 50 states in alphabetical order. Thank you elementary school choir!
More About Ashley…
Thanks so much for stopping by! My name is Ashley Zeiss (rhymes with Ice) or, Ashley Z for short. I currently own my own Social Media Management business but have wanted to become a blogger for the last 15+ years. But life has had its own plan for me. Raising kids is no easy feat, but I finally see the light at the end of the tunnel.
Now that my daughter is 22 years old and will be finishing up college next spring (and already has a job, to boot), and my son, is a freshman in high school, I have that magic thing called "TIME" back!
I turned 51 this year and like most adults, I've experienced so many crazy things in life. I've raised two human beings, been in the real estate & mortgage loan business, owned 3 other businesses, mastered being a "Stay-at-Home-Work-Teacher-Mom" (wasn't Covid lovely?), all while managing a household, while my husband worked 60+ hours a week. I have 25 years of marriage under my belt, have experienced many trials and tribulations and ups and downs life likes to throw at you. I hope I have some great knowledge and encouragement to share with my readers.
My husband and I have lived in San Diego County since 1998 and there are so many amazing things to do here. I hope to share some of the obvious places in San Diego to visit, and even some great "hidden gems" to go check out. I've also spent quite a bit of time in Central California, which I call "My Happy Place". So I'll be sharing some expertise there as well.
SOME FOOD FOR THOUGHT:
2020 was a year of sitting around in my Pj's while working, over-eating, drinking too much, watching too much Netflix, and becoming complacent with solitude and isolation. 2020 made me realize how much I truly miss traveling and exercising, spending time outside, going out to eat, getting dressed and meeting NEW people! Now it's time to take a day trip to Orange County or Palm Springs, get out of my San Marcos bubble and explore all the beauty around me. I'll over-tip my servers, be kind to the people who bag my groceries, take my order, park my car or do anything for me that I don't have to do myself. I'll remember to give people some grace, because everybody is going through something. And I will live my life to the fullest. If you're still living in 2020, please GET OUT! Life is too short.  
I hope my blog will inspire you to take some baby steps to get out and enjoy life, declutter you home, redecorate your home, take a staycation and just be KIND.
Feel free to drop me a line and ask me where my next adventure will be, whether it be a full-on road trip or just a jaunt around town!
Get more inspiration
Enter your email address below to get insightful tips delivered to your in-box! I promise I won't spam you or sell your information and feel free to unsubscribe any time! So go ahead and sign up… You know you want to!